Many people state that they take notes for podcasts with handwriting or switching between the media players and note-taking apps.
Inspod integrates the media player and note-taking services in one place. You can discover interesting topics from millions of podcast shows or YouTube - right on Inspod - and take notes while playing the episode. Isn't it simple and convenient? Try Inspod now!
1. Open Inspod homepage, click the "+" icon in the corner.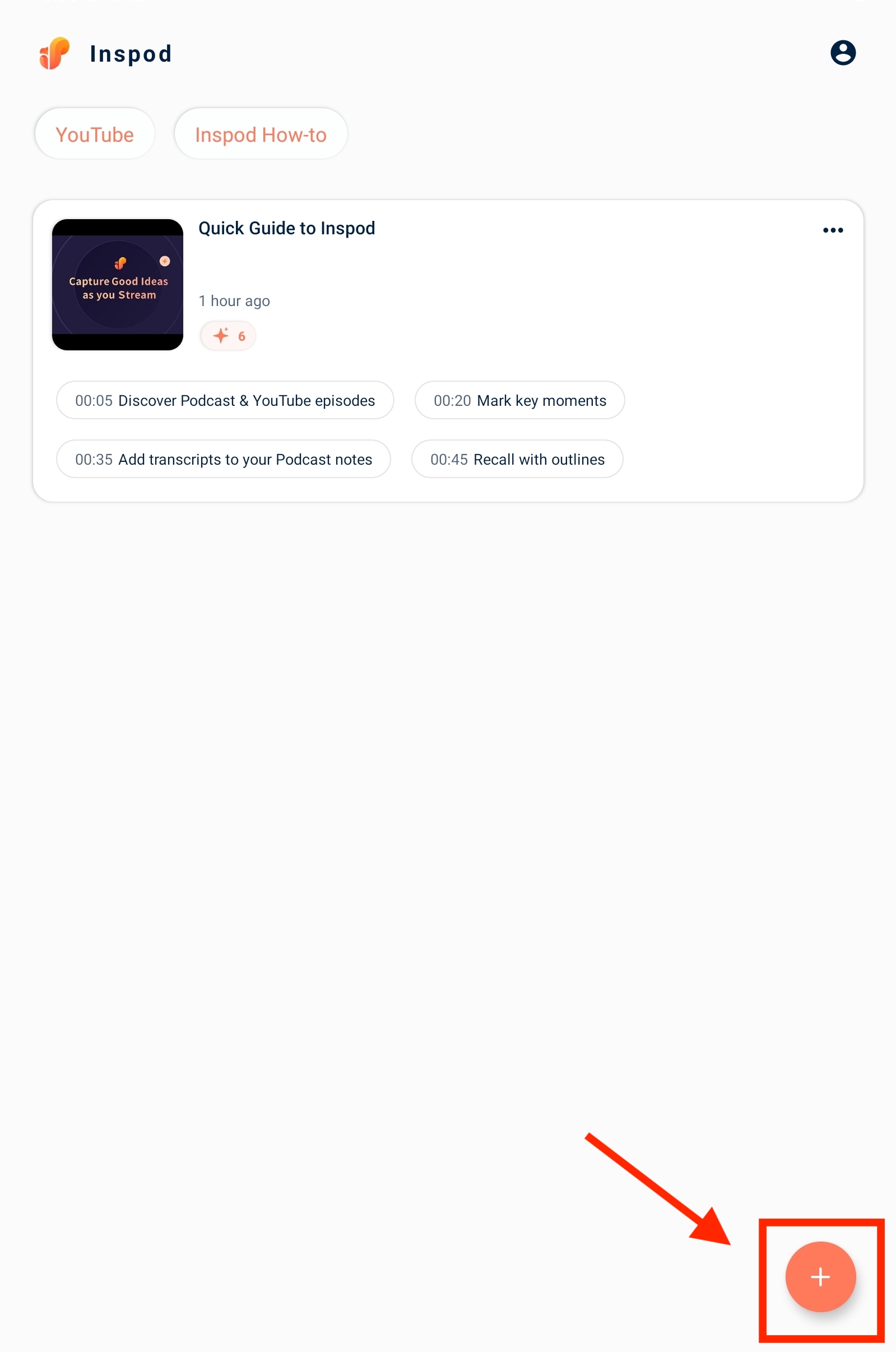 2. Choose "YouTube" or "Podcast" icon and search for any topics that you're interested in.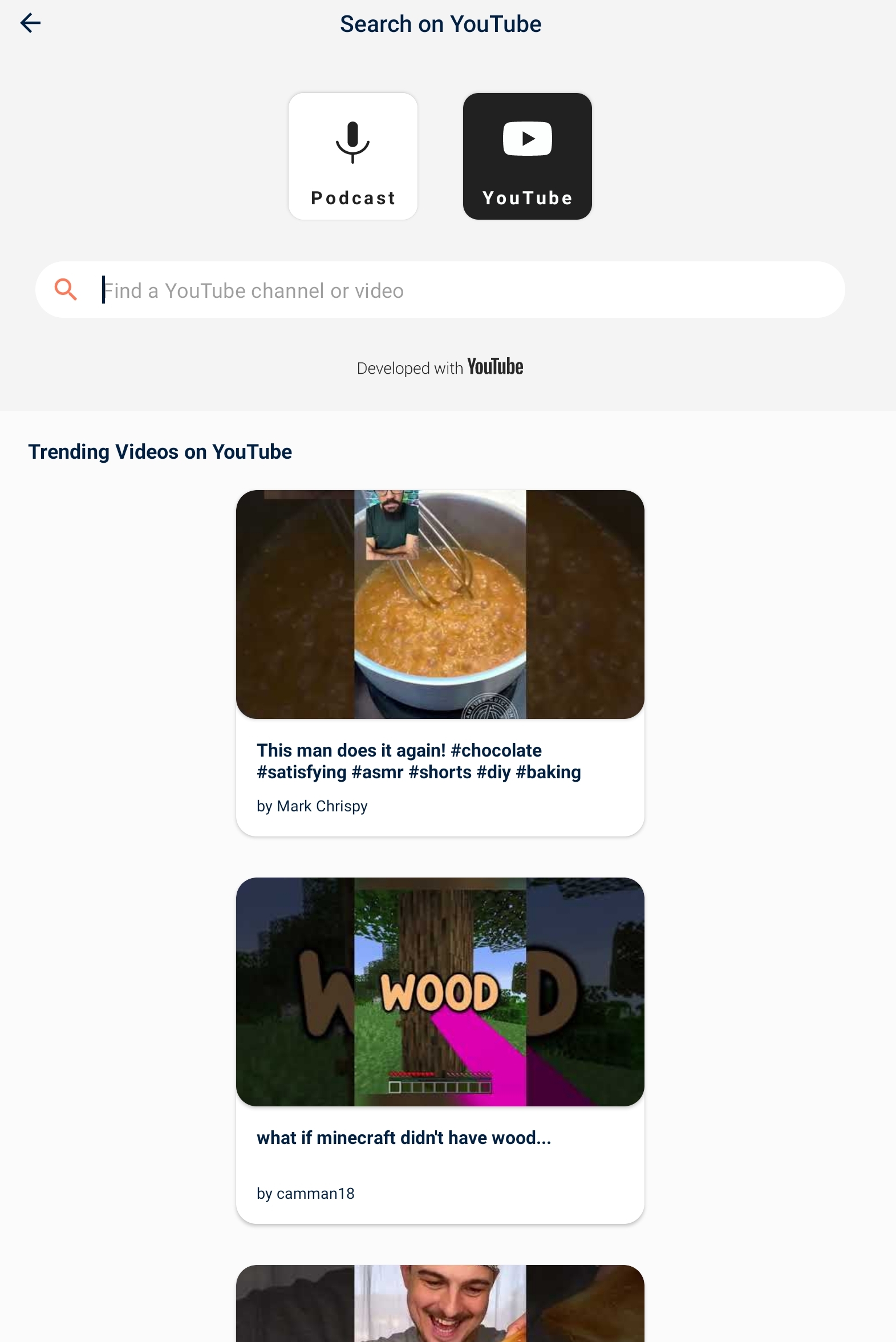 3-1. If you are searching for a YouTube video, click the video in the search result and tap "Add Notes".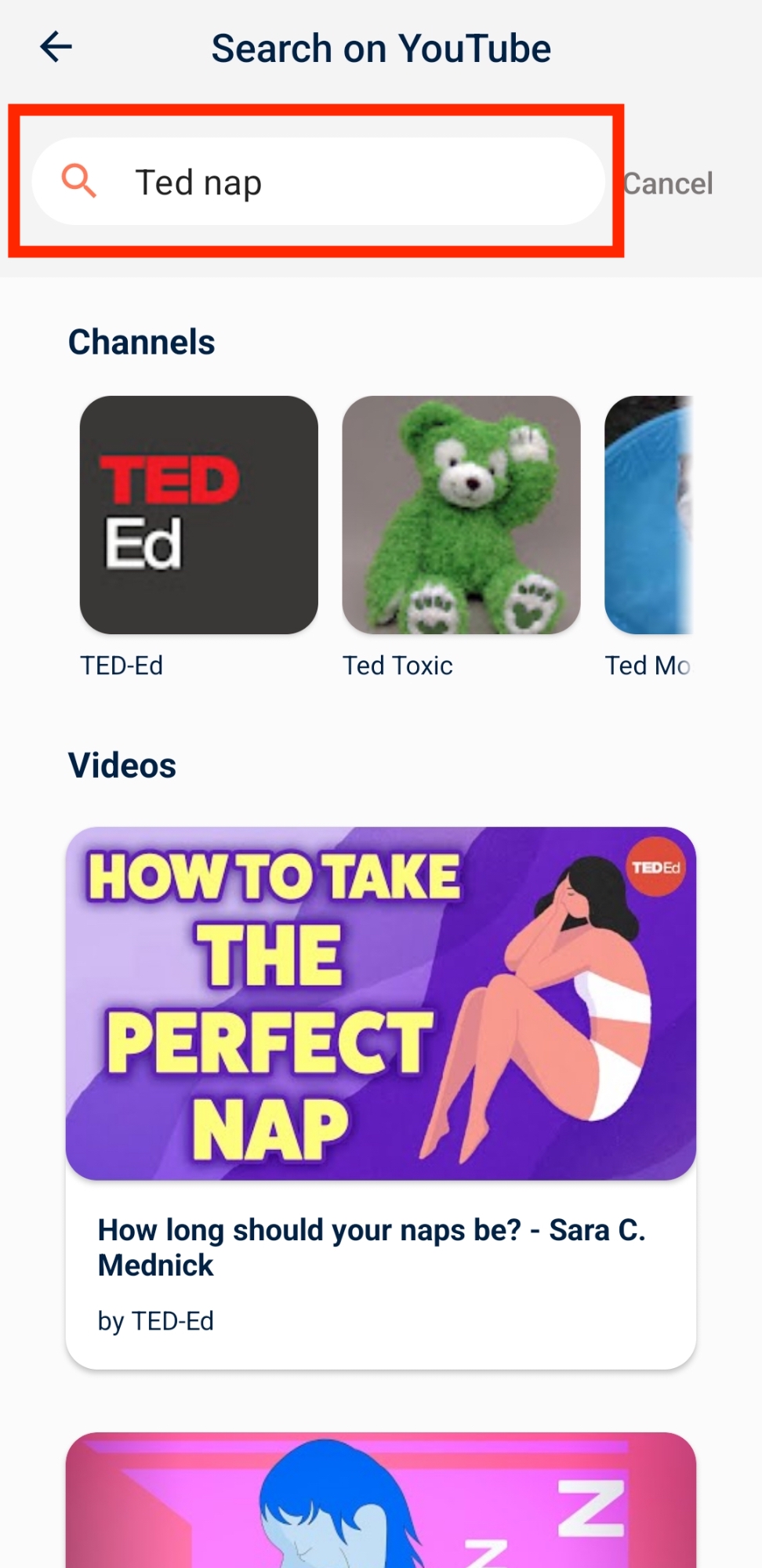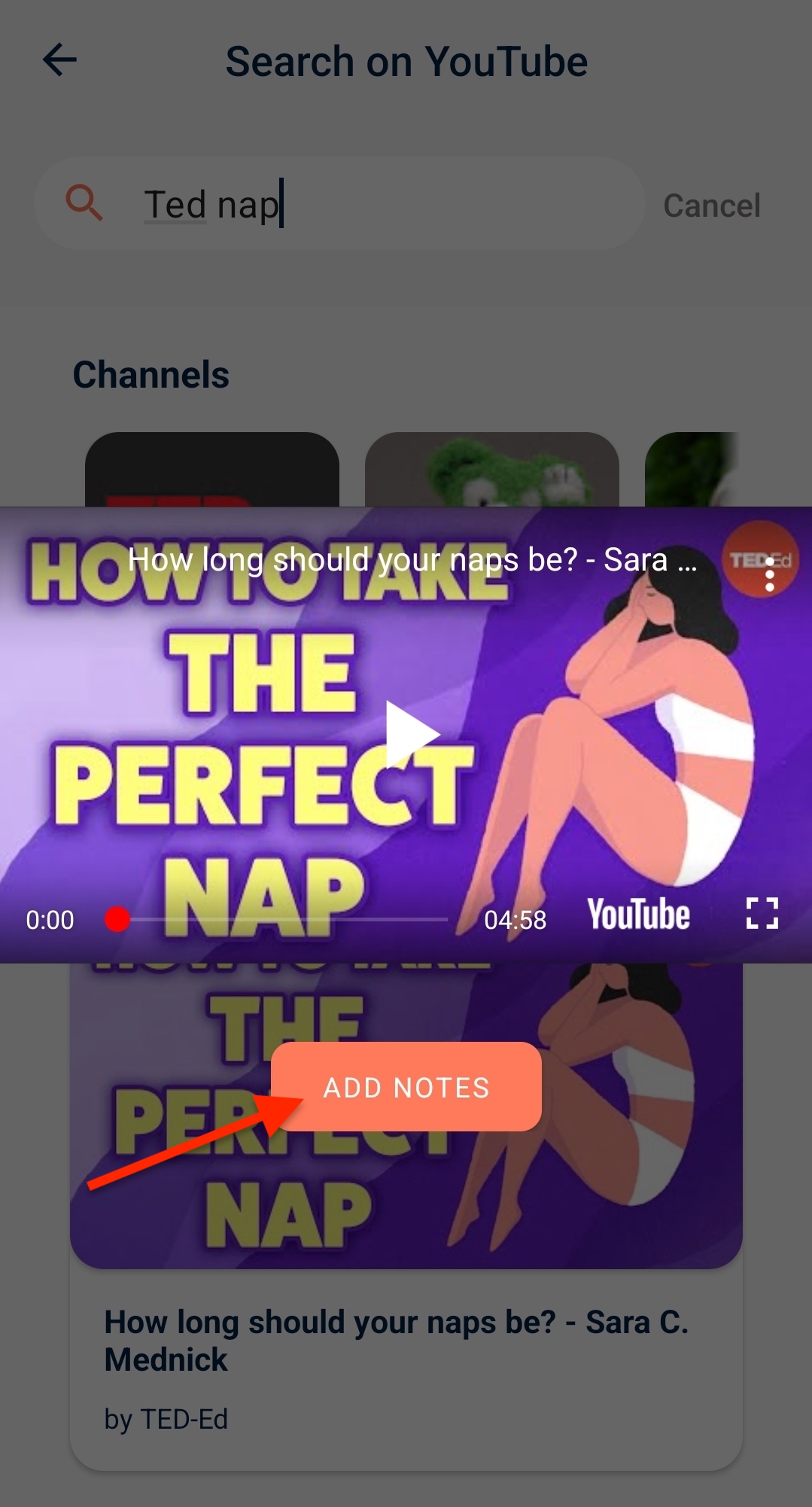 3-2. If you are searching for a podcast show, click the show in the search result and start to take notes directly.