Inspod lets you quickly skim your timestamps as a clear outline. The timestamps in the outline are traceable; you can click on a timestamp and instantly jump to the key moment. The timestamped note cards will also move along with the chosen timestamp for you to replay the original clip with the notes.
Reviewing knowledge frequently leads to better memory and retention. Try Inspod today and learn smarter!
1. After taking notes on a podcast or YouTube episode, press the "Outline" icon in the lower right hand corner. The outline tab will pop up.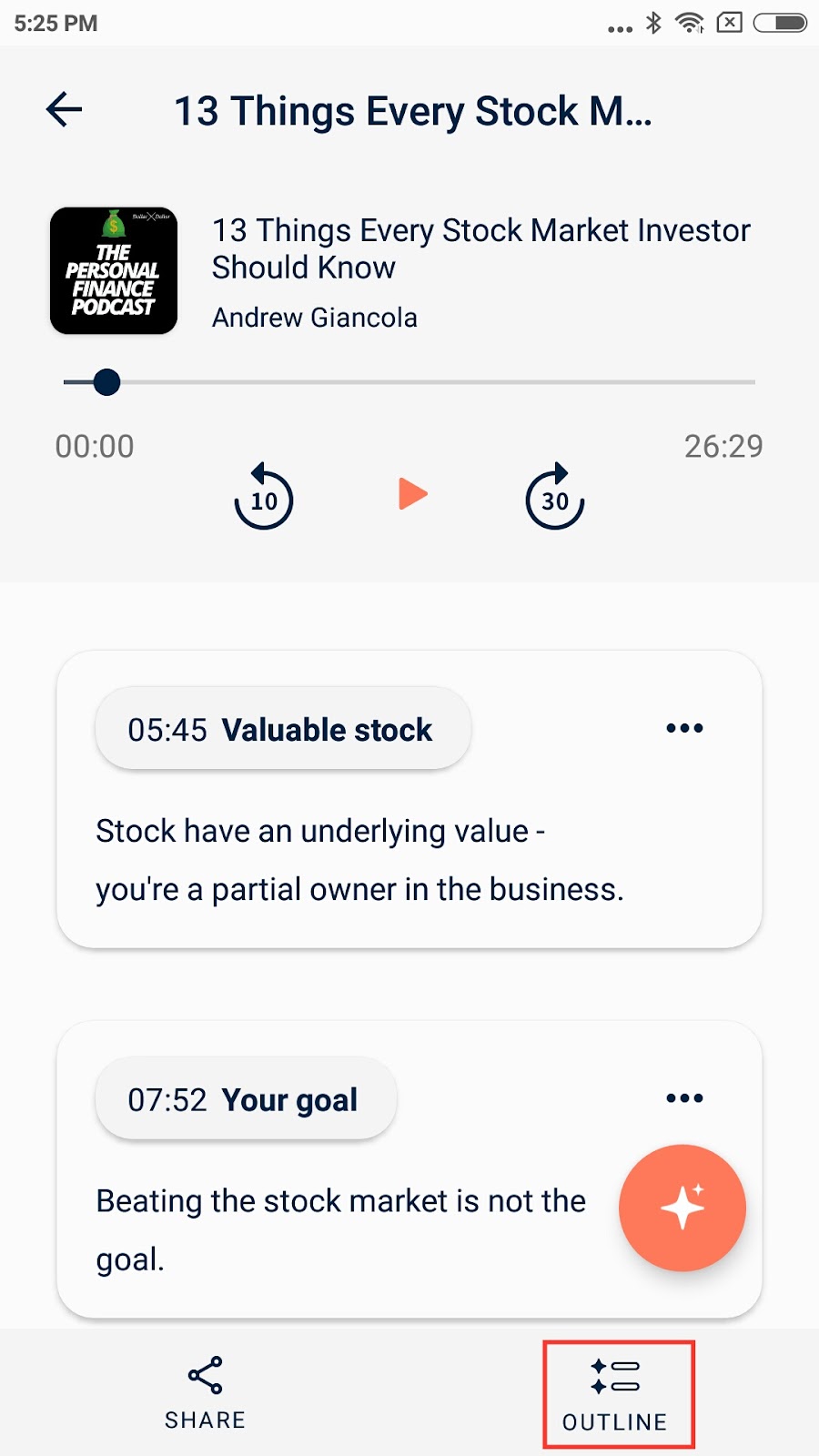 2. You can view your tags as well as each of your notes (with headings). Click on any heading bubble to instantly jump to that timestamp in the episode.