According to Statista, in 2019, 74% of the US podcast audience cited their main reason for listening to podcasts was to learn new things. While listening to a podcast, you may need to take note of important information or quotes. Traditional podcast players, however, have no feature for taking notes, let alone with traceable timestamps.
If you want to create organized notes that connect with original podcast shows and review the key clips later, try Inspod!
1. Press the "+" icon in the lower right corner to search and add a new podcast, or click on an existing saved podcast.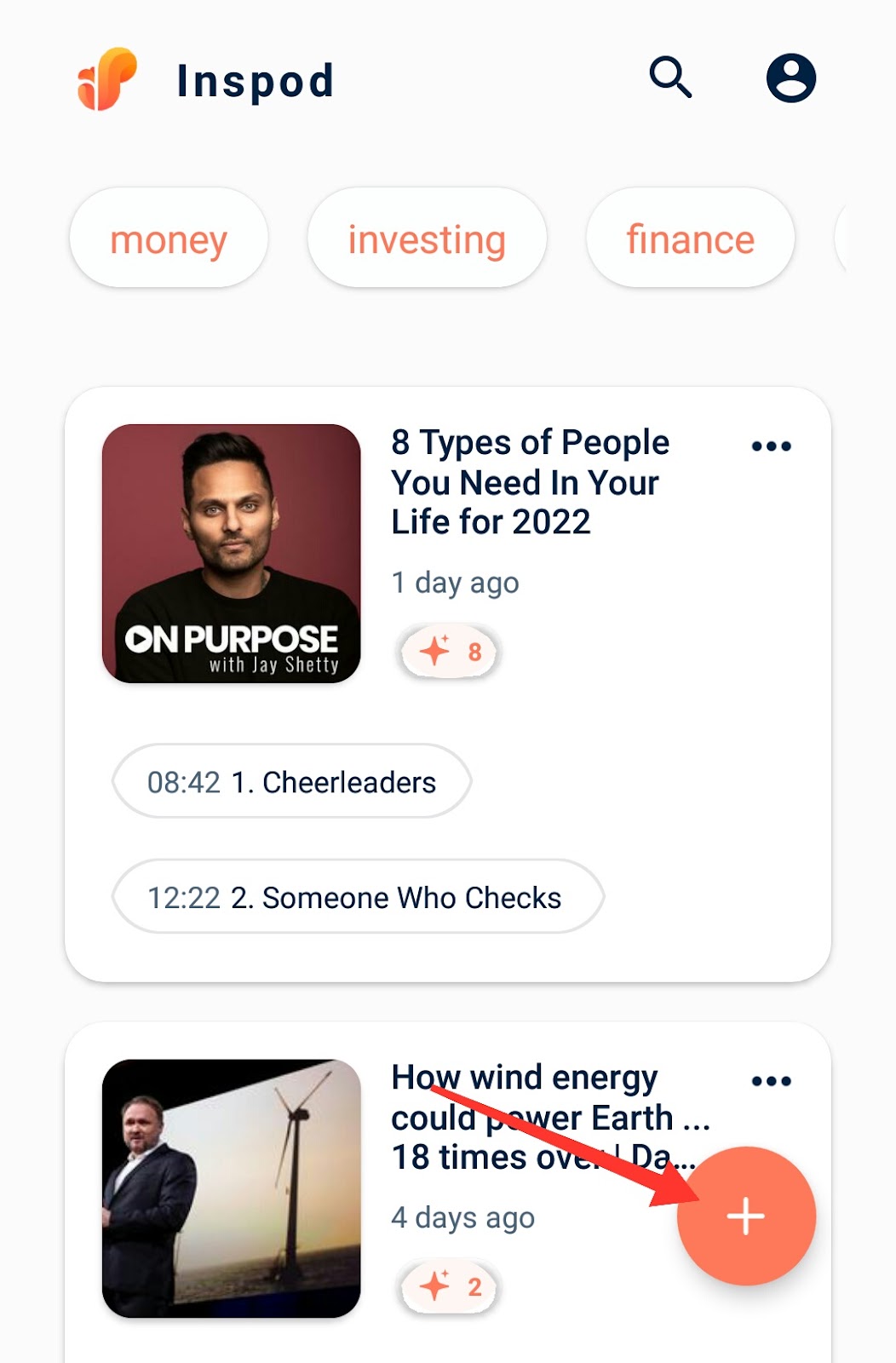 2. Start listening to your podcast! When you get to a point where you want to make a note, simply press the "✧" icon in the lower right hand corner. A new note will appear.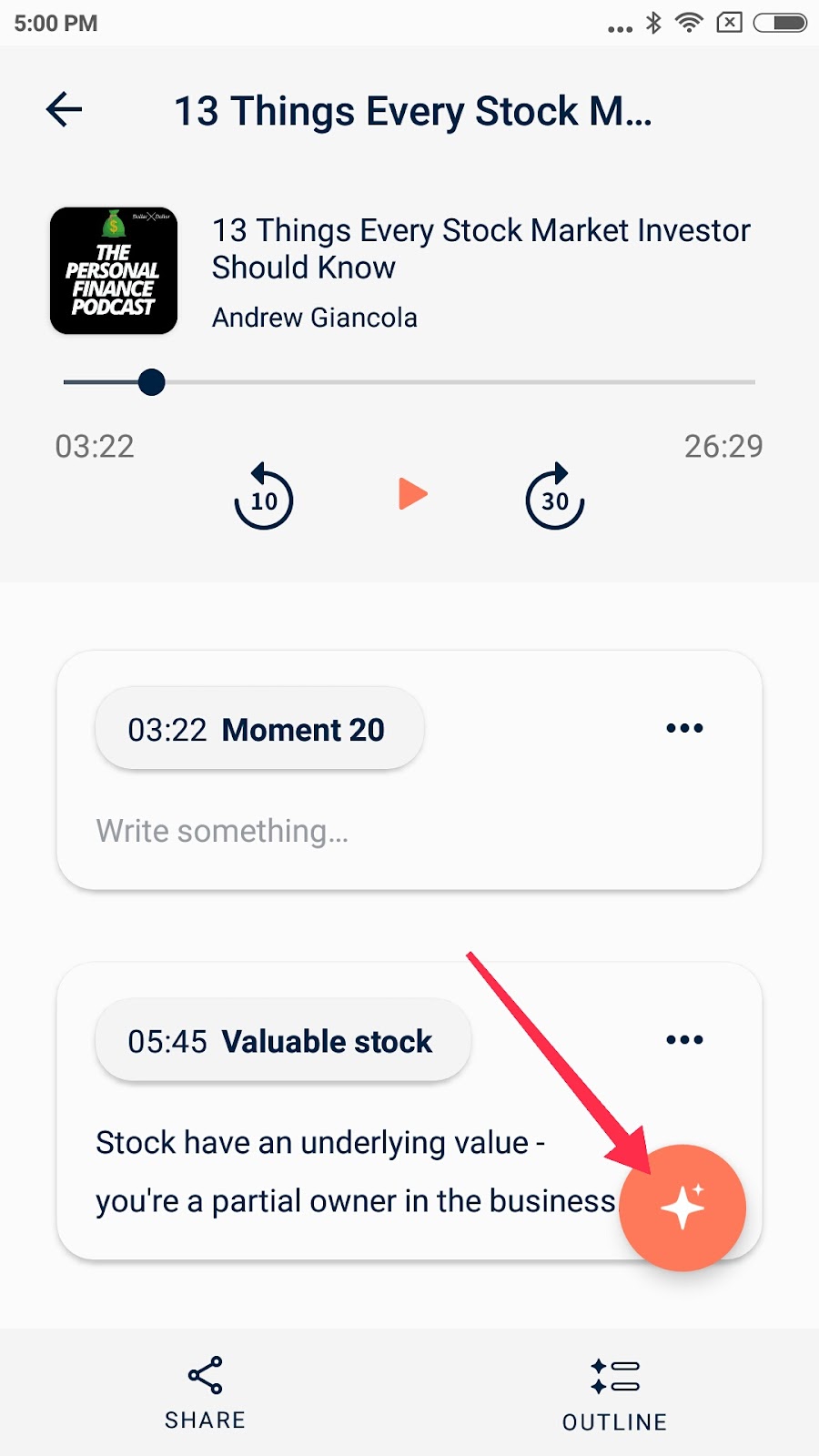 3. Title your note, then write something. You can even use a bulleted list!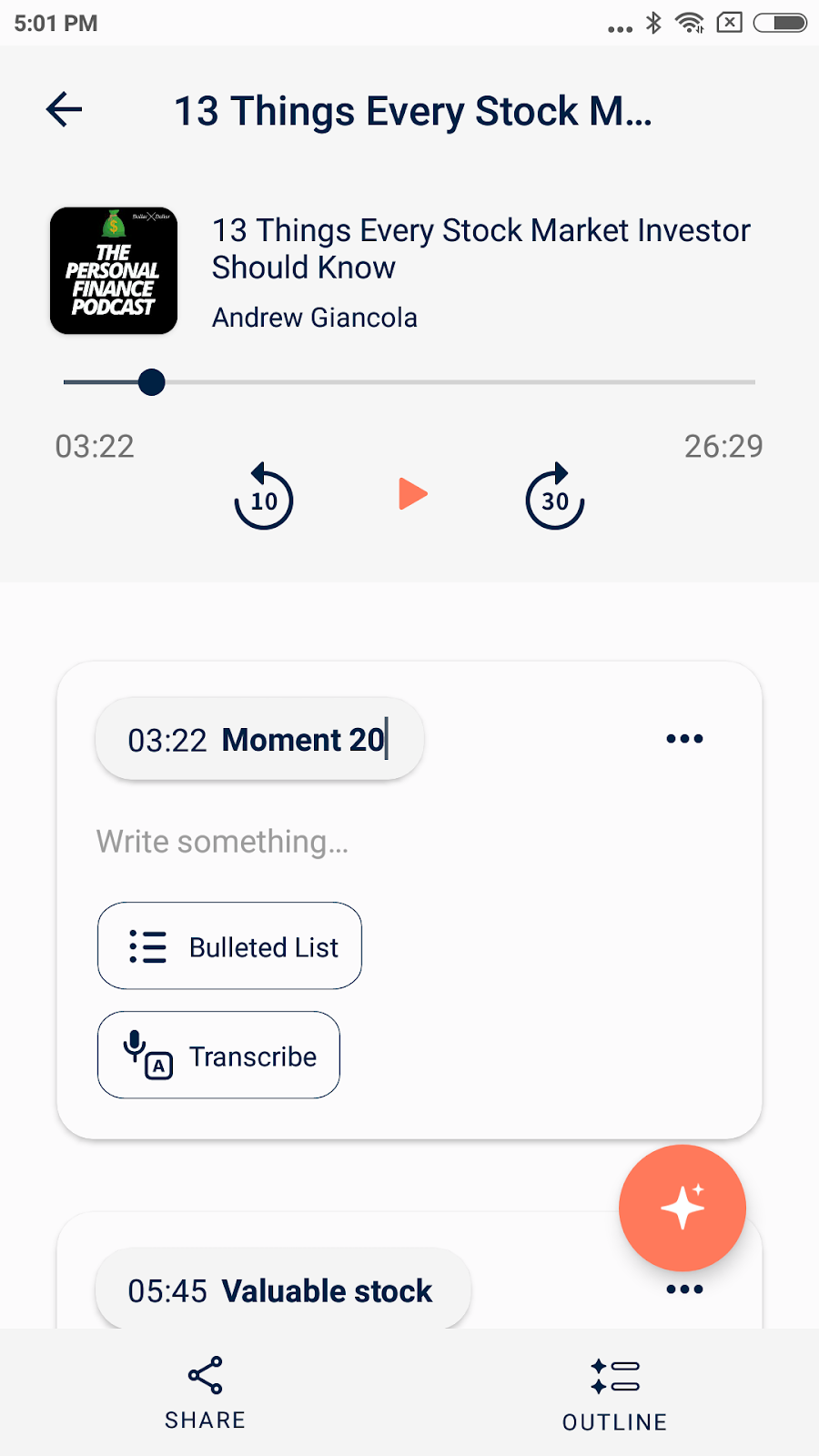 4. Transcription is a podcast-only feature. When listening to your podcast, Inspod can transcribe 30-second clips of your choosing.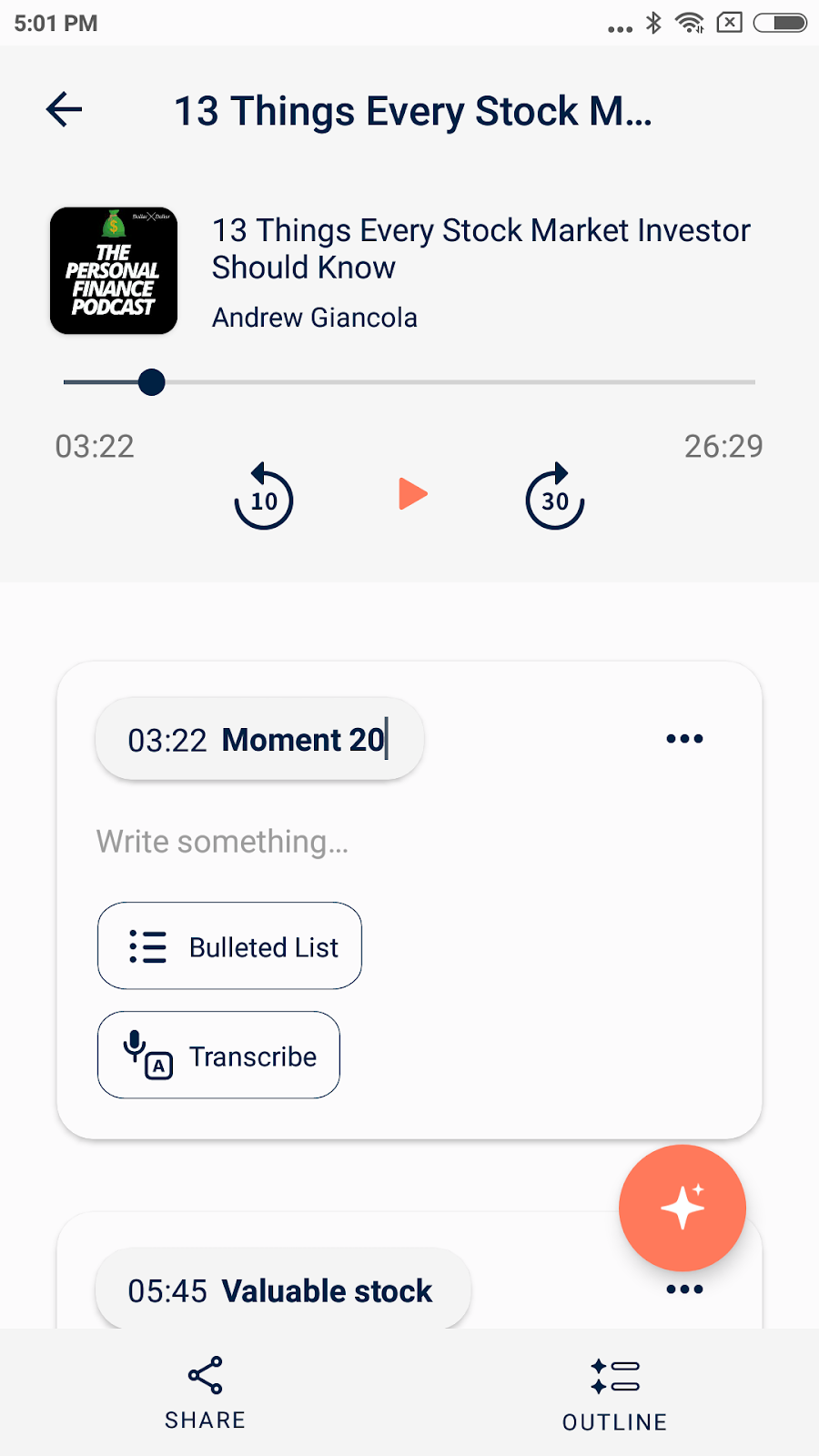 Note: This feature is eligible for English podcasts only. Users can transcribe up to six 30-second clips a day.