Sharing is caring! Now, with Inspod, you can share good ideas and unique insights on social media to engage with friends and grow together. Once you finish an Inspod Note, don't hesitate to share it with your network. Join Inspod to share awesome ideas!
1. After taking a note, press on the three dots on the note card.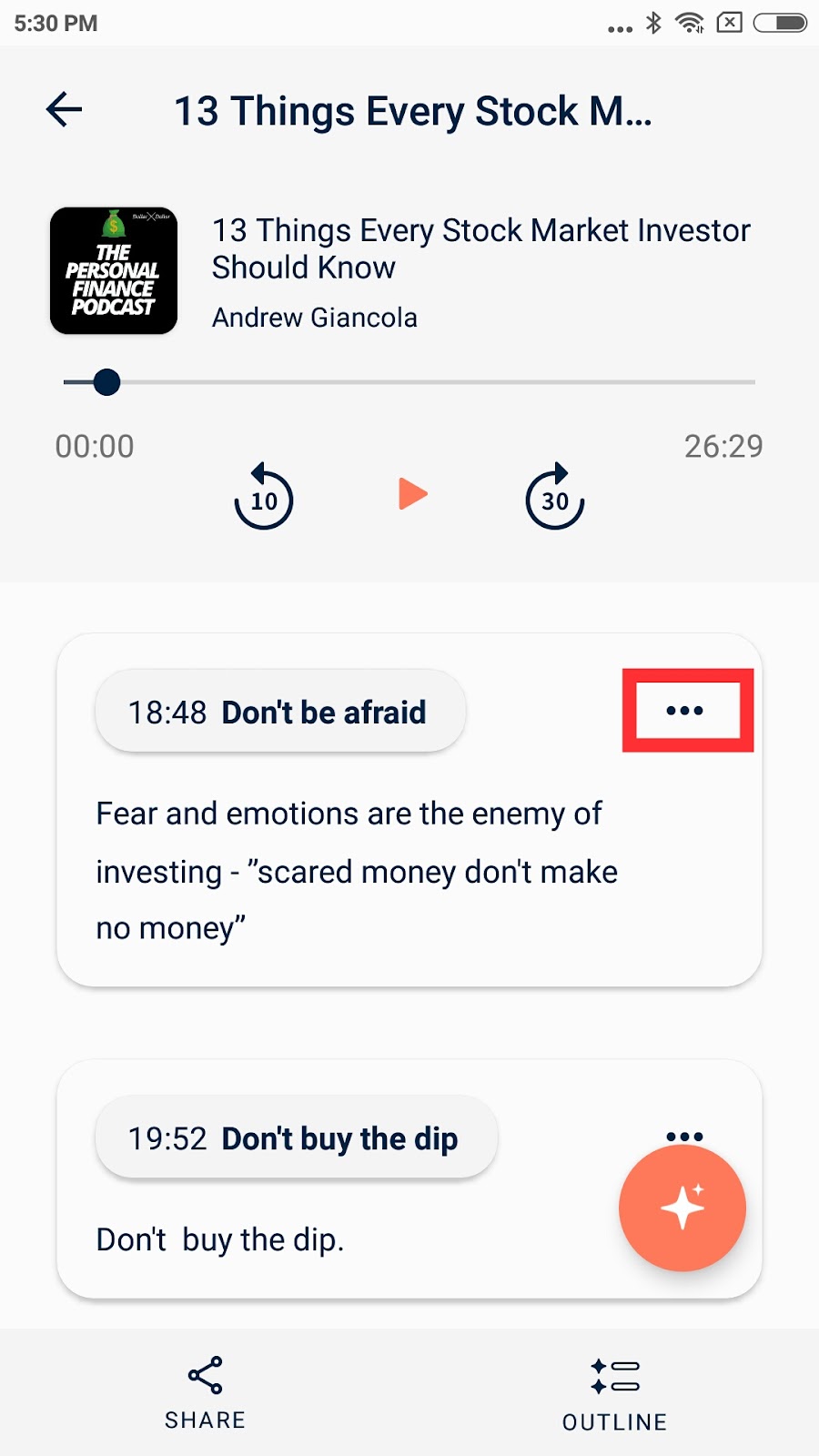 2. Click "Share." There are a couple of options to share: Facebook, Twitter, and more (including a public link, or email).